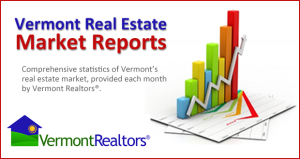 May 2015 Market Reports
The U.S. economy has been pretty even so far this year. Usually when new figures are released, they paint a pretty picture worthy of putting above the fireplace in that purchased new home. Recently, some numbers for the first quarter were adjusted to show a slight contraction in the economy. The initial response from Wall Street was unfavorable, but the correction itself is truly a mere blip. Nobody is predicting that the market will take a sudden turn.
New Listings were up 2.8 percent for single-family homes and 3.6 percent for townhouse-condo properties. Pending Sales increased 15.6 percent for single- family homes and 24.0 percent for townhouse-condo properties.
The Median Sales Price was up 4.5 percent to $215,000 for single-family homes but decreased 6.5 percent to $200,000 for townhouse-condo properties. Months Supply of Inventory decreased 14.4 percent for single-family units and 9.9 percent for townhouse-condo units.
One interesting effect of a weaker-than-expected economy is that the Federal Reserve does not seem ready to raise short-term interest rates during summer, as some had suggested might happen. New projections indicate that rates will remain the same until September at the earliest. The dominant storylines in housing are decidedly not negative these days. Instead, you're more likely to see top sales and luxury living highlighted than the woes of foreclosures and short sales.
Click here for the full market report.
Specific reports can be found for:
Counties:
Local Areas: