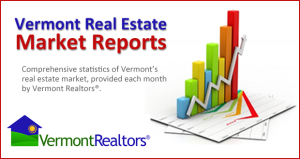 June 2015 Market Reports
The curtain closes and the first half of 2015 is a finished act. Monthly market analysis helps nudge the real estate story forward for a final bow. The orchestra (consumers) and conductor (the REALTOR®) are thanked. Metropolitan operas, er, markets across the country continue to improve and further perform at peaks not seen in years. Bad memories from that one lousy show known as the Great Recession are pushed even further into the past.
New Listings were up 4.8 percent for single-family homes and 3.2 percent for townhouse-condo properties. Pending Sales increased 17.5 percent for single- family homes and 12.9 percent for townhouse-condo properties.
The Median Sales Price was up 4.7 percent to $225,000 for single-family homes but decreased 1.8 percent to $194,500 for townhouse-condo properties. Months Supply of Inventory decreased 15.0 percent for single-family units and 12.3 percent for townhouse-condo units.
Having six months of 2015 data in the books is great, but it is still just intermission at this halfway point of the year. Forecasting market trends can be as dicey as the weather, but with interest rates managing to remain low into the summer months, the outlook is promising, even if rates go up later in the year. Metrics like inventory and percent of list price received at sale are two of the better understudies to watch this year.
Click here for the full market report.
Specific reports can be found for:
Counties:
Local Areas: