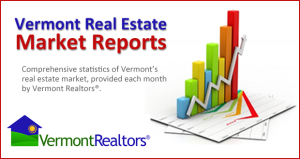 February 2016 Market Reports
The primary story, both nationally and in local submarkets, is a dwindling months' supply of inventory. The cure, of course, is more inventory. But new construction has been lagging during this opportune moment, and sellers of existing homes are not yet hitting the market in droves. The heart of the selling season has yet to begin, so we're still optimistically watching for an increase in activity in the coming months.
New Listings were up 26.8 percent for single-family homes and 16.9 percent for townhouse-condo properties. Pending Sales increased 13.8 percent for single- family homes but decreased 2.1 percent for townhouse-condo properties.
The Median Sales Price was down 2.8 percent to $189,450 for single-family homes and 13.9 percent to $165,225 for townhouse-condo properties. Months Supply of Inventory decreased 19.7 percent for single-family units and 14.0 percent for townhouse-condo units.
National housing starts were up by 10.8 percent at the end of 2015 when compared to 2014, and the unemployment rate is holding low and steady at or near 4.9 percent. Meanwhile, mortgage rates continue to astound below 4.0 percent and we have witnessed an unprecedented 70 consecutive months of private-sector job growth. As consumers navigate their options, competition for the best available properties should be profound, especially if the market remains hobbled by a lack of supply.