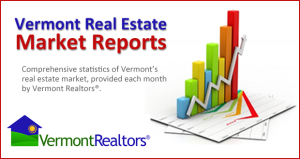 May 2016 Market Reports
We are in the thick of an exciting period of home buying and selling, often with quick multiple offers that are near, at or even above asking price, depending on the factors of the home and submarket in question. It was widely predicted that we would see healthy sales activity during the second quarter of 2016, and the market has not disappointed.
New Listings were down 22.7 percent for single-family homes and 6.1 percent for townhouse-condo properties. Pending Sales increased 4.6 percent for single- family homes but decreased 16.1 percent for townhouse-condo properties.
The Median Sales Price was down 4.0 percent to $206,500 for single-family homes and 1.3 percent to $197,500 for townhouse-condo properties. Months Supply of Inventory decreased 16.9 percent for single-family units and 13.3 percent for townhouse-condo units.
Although inventory is still being stretched thin in many areas, low mortgage rates coupled with higher wages have built a relatively sturdy housing marketplace. How long that can continue without fresh supply remains an important question, but conditions are seemingly good enough for serious buyers. With the current slow state of new construction for non-rental households, the road ahead could be tricky if demand remains high.
Click here for the full report.