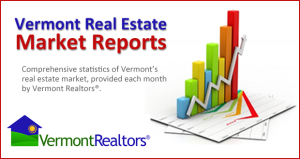 April 2016 Market Reports
The housing market is being predictable, and that's a good thing. At the beginning of the year, it was anticipated that the prevailing trends of the past year would continue into and through 2016, and that has largely been the case. The number of homes for sale has generally remained lower compared to a year ago, and prices have been steadily rising in desirable communities where homes show well.
New Listings were up 0.5 percent for single-family homes and 0.5 percent for townhouse-condo properties. Pending Sales increased 4.5 percent for single- family homes and 2.5 percent for townhouse-condo properties.
The Median Sales Price was down 3.5 percent to $207,500 for single-family homes but increased 7.4 percent to $203,500 for townhouse-condo properties. Months Supply of Inventory decreased 15.1 percent for single-family units and 18.1 percent for townhouse-condo units.
There have been no striking changes to curtail what should be a decent run of home sales over the next several months. Mortgage rates have remained stubbornly and wonderfully low, the unemployment rate has remained at or near 5.0 percent for eight straight months and wages have increased for a great many people. New construction has been slow, and that may be a damper on sales, but the general outlook remains strong.