Affiliate members are an important part of the Southern Vermont Board of Realtors® (SVBR). SVBR Affiliates provide valuable products and services to Realtors®, and to home owners, home buyers and home sellers. We encourage SVBR Realtor® members to contact our Affiliate partners to help with their real estate needs.
If you are a business that provides services or products to the real estate industry, or to home owners and those in the market to purchase or sell a home, we hope you'll become one of our valued partners. You can find out about Affiliate Membership here.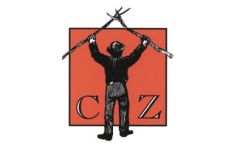 Biography
If you are looking to have a radon mitigation problem solved here in Vermont and wondering who should I turn to you have come to the right place. I appreciate your considering CZ Environmental Solutions and would like to thank you for stopping by. Radon mitigation should be a smooth process, my years of experience in this industry will make that so. Most people have very little idea of what radon is and what is involved in the radon mitigation process. Developing a comfortable understanding with clients is extremely important for everyone.
I would love the opportunity to speak with you, take a look around our site and give me a call. Let's get this problem solved today.
Thanks,
Peter Crowley